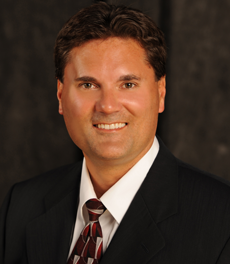 William Robak
Attorney at Law, C.P.A.
Ph: 515.962.1300
Fax: 515.809.3767
Bar Admission: Iowa
Education:
University of South Dakota (Bachelor of Business degree, with honors)
University of Iowa (J.D. with distinction)
Professional Associations & Memberships:
Iowa State Bar Association
Federal Court – Southern District of iowa
Certified Public Accountant (C.P.A.)
Life Activities: Bill enjoys bicycling and walking the Iowa bike trails, basketball, Ragbrai, Lake Okoboji, farmer's market, the Florida beaches, college football Saturdays, and activities with his teenage children.
William Robak began practicing law by providing general practice legal services for a well-established five-attorney county seat law firm in Iowa. In the year 2000, Mr. Robak founded Robak Law Firm.
Mr. Robak has handled various cases and transactions including, but not limited to, the formation of corporations and limited liability companies, buy-sell and employment agreements, the purchase or sale of business entities including a determination of the value of such entities; the gifting of business interests; negotiation of various types of contracts, including internet contracts; estate planning involving wills, trusts (revocable, irrevocable, and testamentary trusts), and powers of attorney, probate of wills and administration of trusts; real estate including residential, commercial and farm purchases, sales and leases; the preparation of individual, corporate, fiduciary, inheritance, estate, and gift tax returns; defense of federal and state tax audits; various civil litigation; litigated cases involving breach of contract, statutory claims, real estate litigation, defense of tax claims, credit reports, consumer credit claims and defenses, torts including negligence, wrongful takings and conversion, foreclosure actions and construction litigation, and prosecution and defense of collection actions; small claims; traffic citations; landlord/tenant prosecution and defense; child in need of assistance; dissolution of marriage; and identity theft.